At the fall of 2018 we made a big trip to the Netherlands and to Tarifa. We met several people and try different spots.
Netherland
We spent 5 days in Holland. The weather was much warmer as we expected. There were no big storm but 4 days were windy so we could try different spots.

Schelinghout of Enkhuize
First day as the plane arrived just at Noon we had to go to a closer destination to Amsterdam, so we went to Schelinghout of Enkhuize. The wind was pretty week. It was just enough for 13.5m Obsession for some unhooked moves. But it was a wonderful place to kitesurf.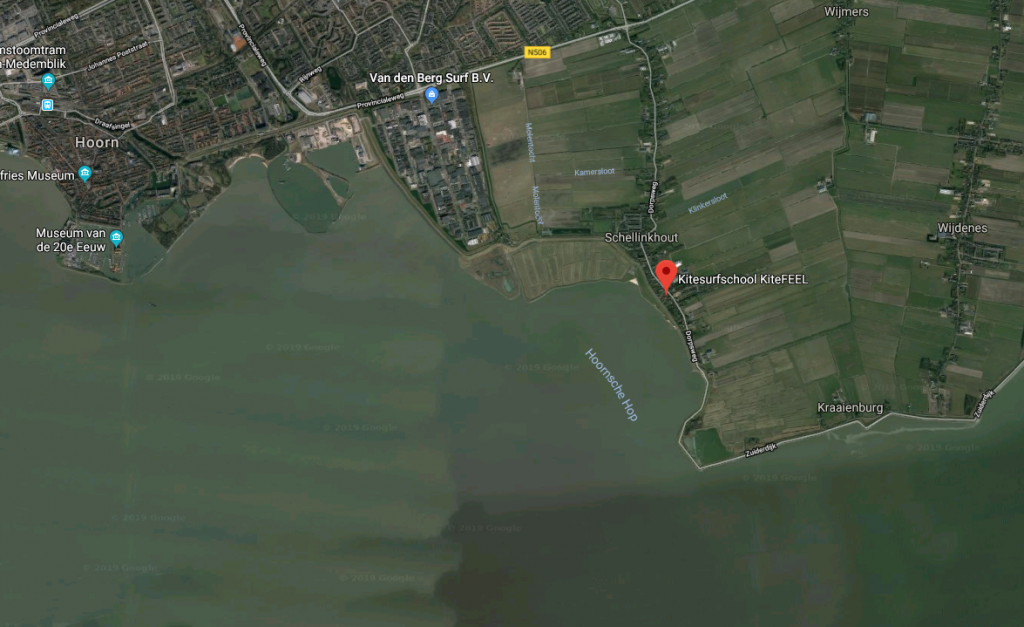 I loved the lovely atmosphere, the super green grass, the freshwater and cows on the shore. I'll definitely go back there in some South Wind.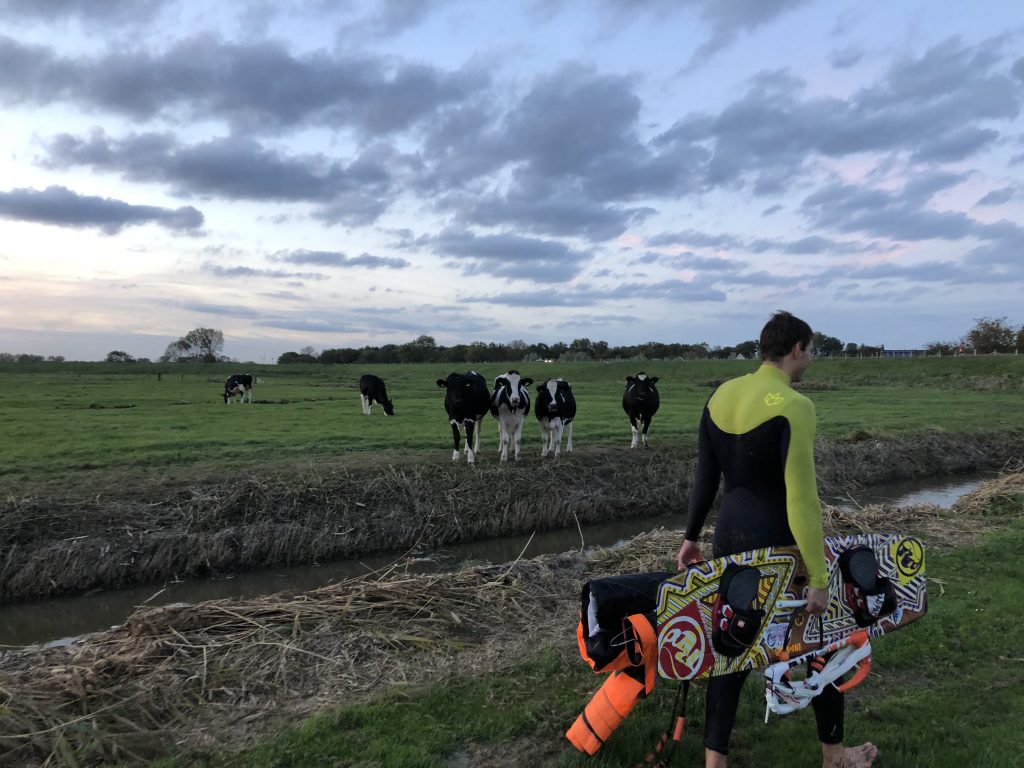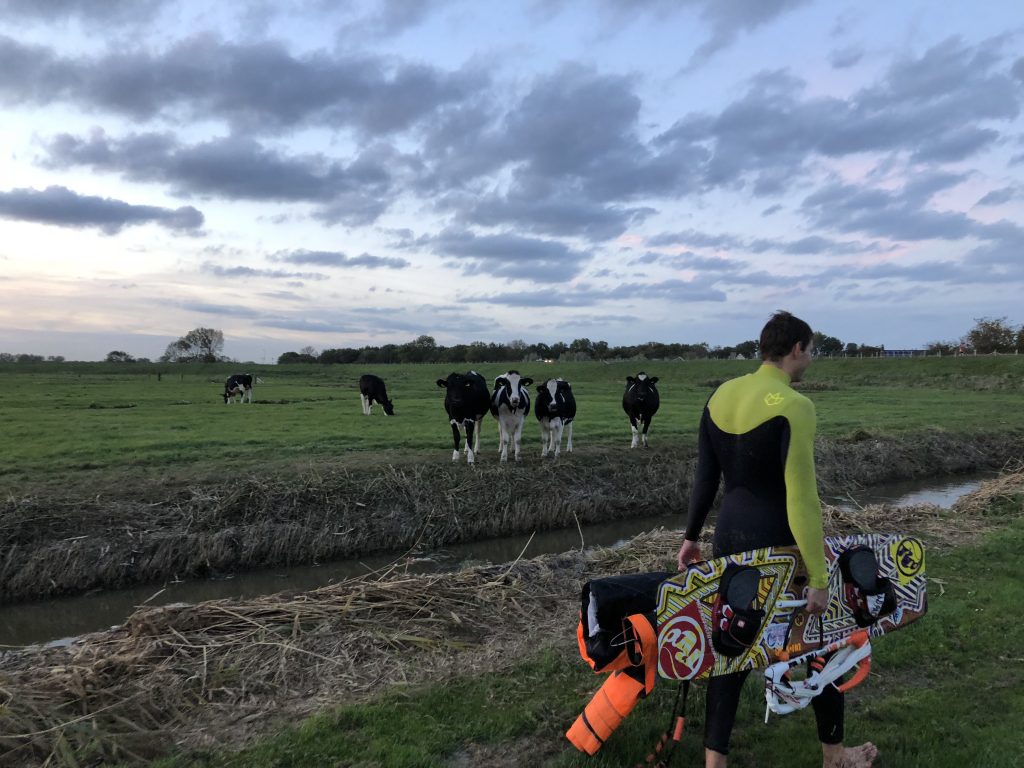 Maasvlaktestrand
Second day had the strongest wind. Still coming from South-West. Alfons (team rider of Spleene kiteboarding) suggested us to go to Maasvlaktestrand.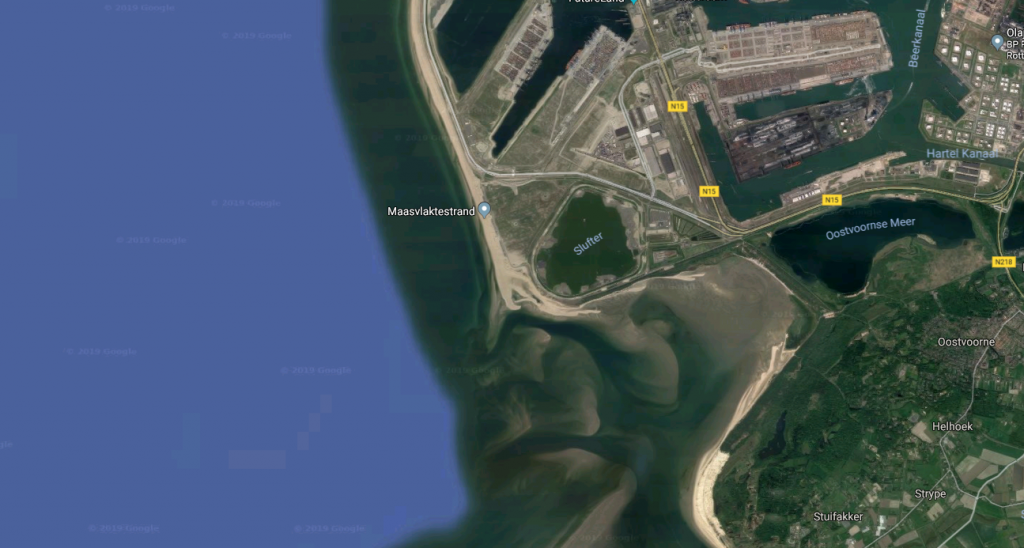 Here I enjoyed more the side-shore wind where there were less riders but the on shore part was also fun. There you could find some plat areas, but it was much more crowded.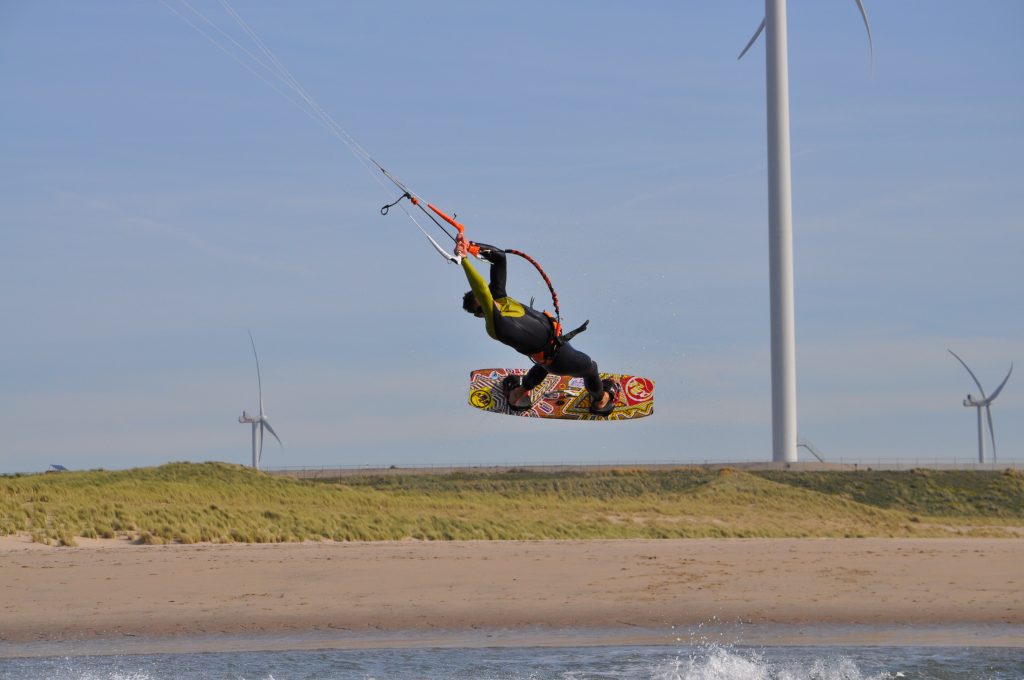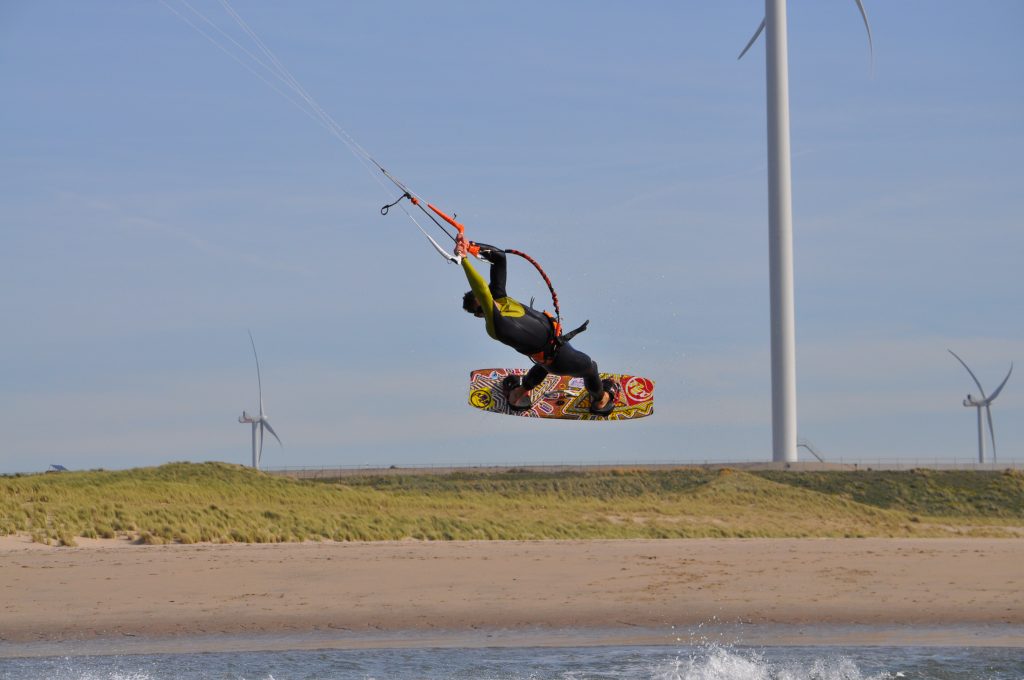 Here I fell in love with the beached of Holland.

Tomi
IJmuiden
Still South-West winds on 3rd day. Finally we met Alf in IJmuiden. It was pretty close to Amsterdam. The wind was okay, the water was okay, the beach was okay but there were nothing special about this place. I loved Maasvlaktestand much better.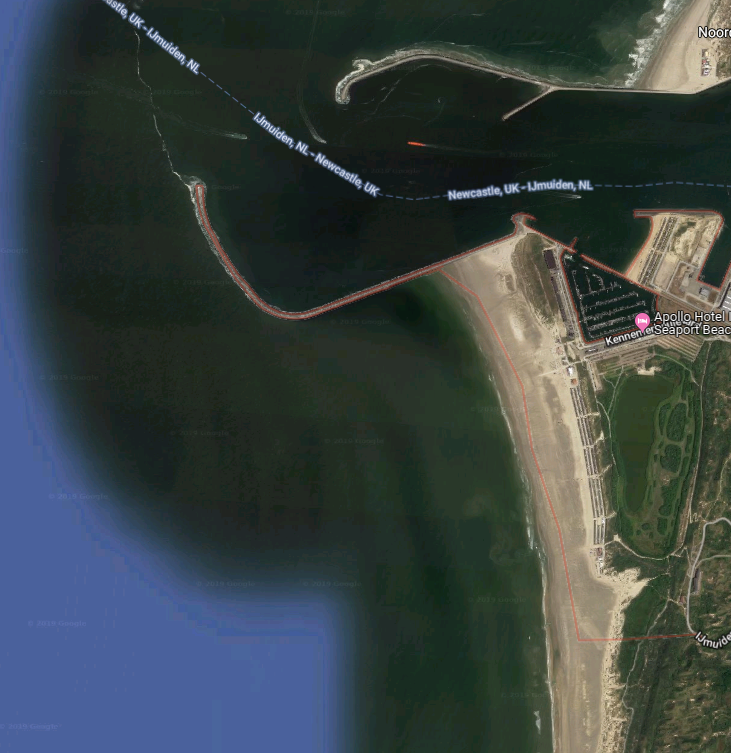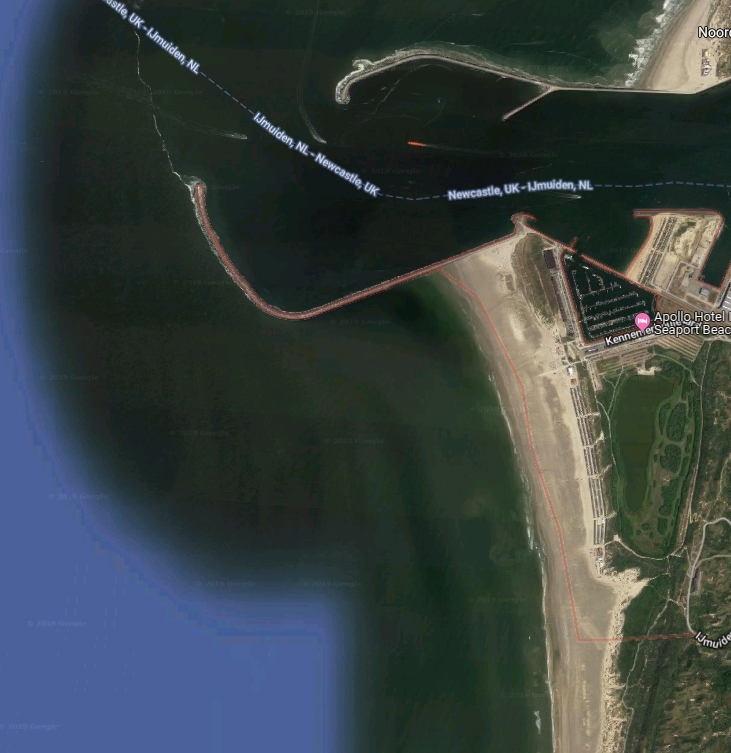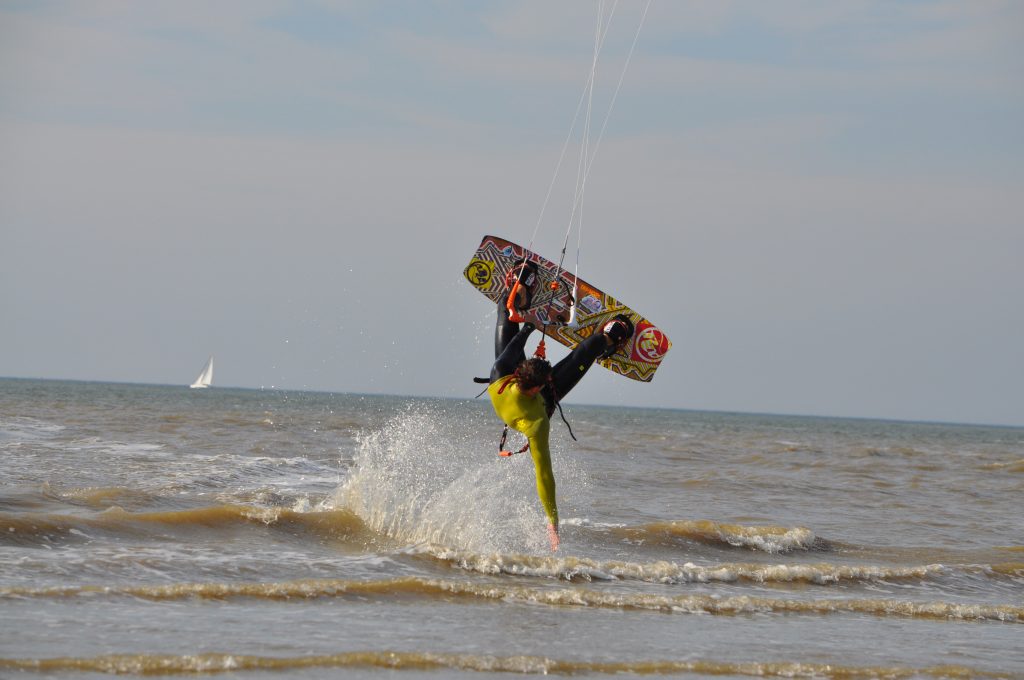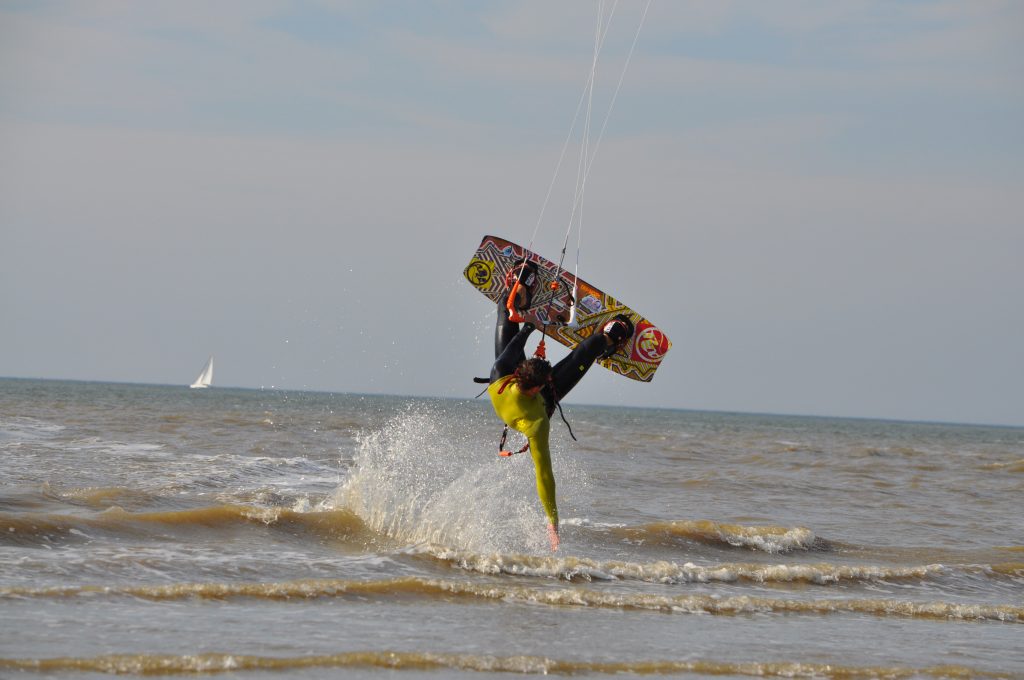 Katwijk
On Fourth day the wind was pretty week. Still coming from South. Alf offered me to go to Katwijk (to his local spot) where I can test his Spleene hydrofoils. He has a nice little test center at the Strandpaviljoen Surf en Beach.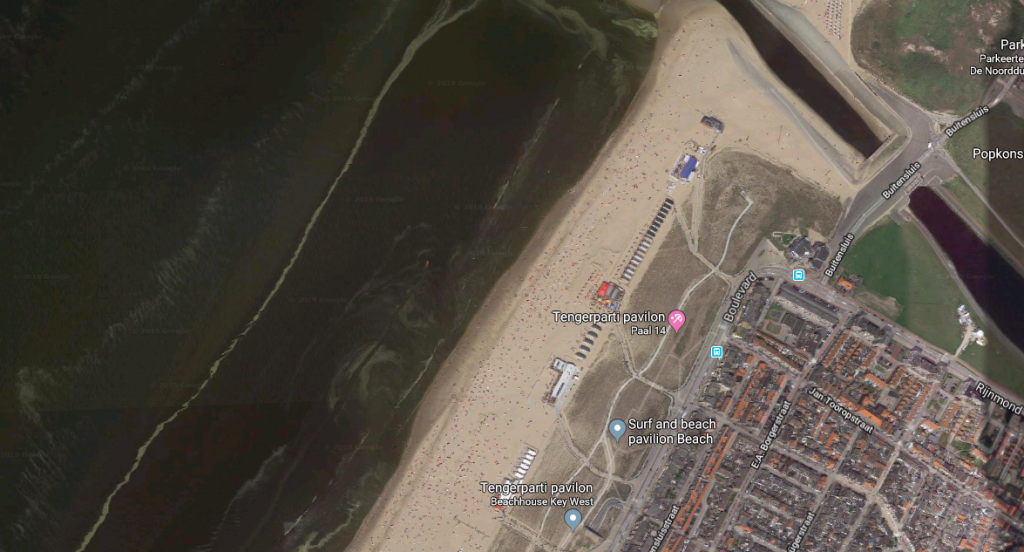 We could have a short session in between the waves with the foil.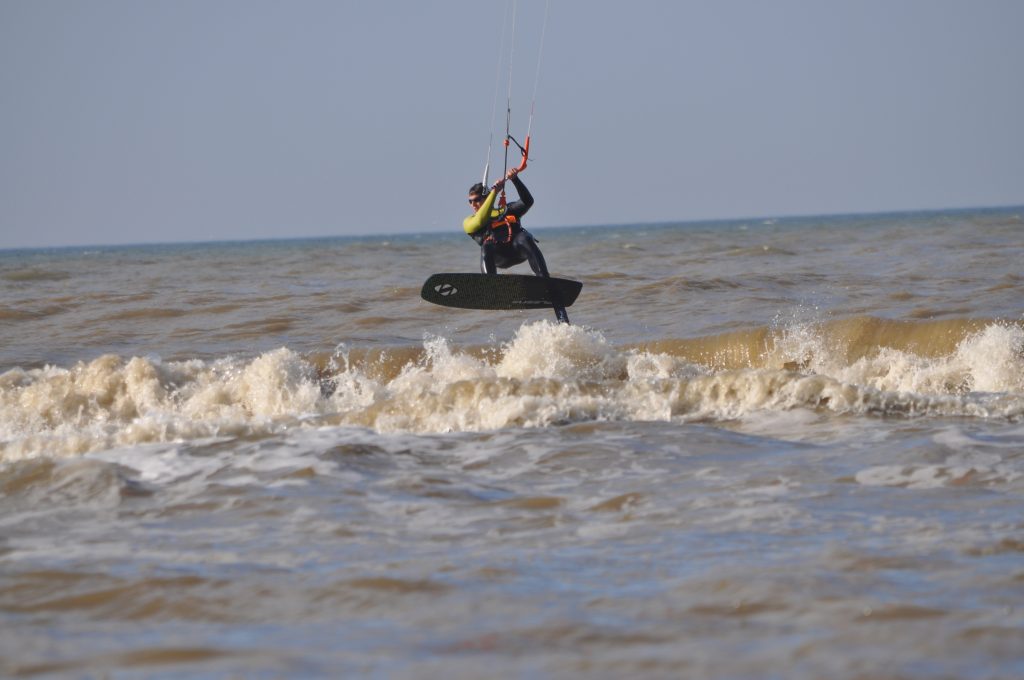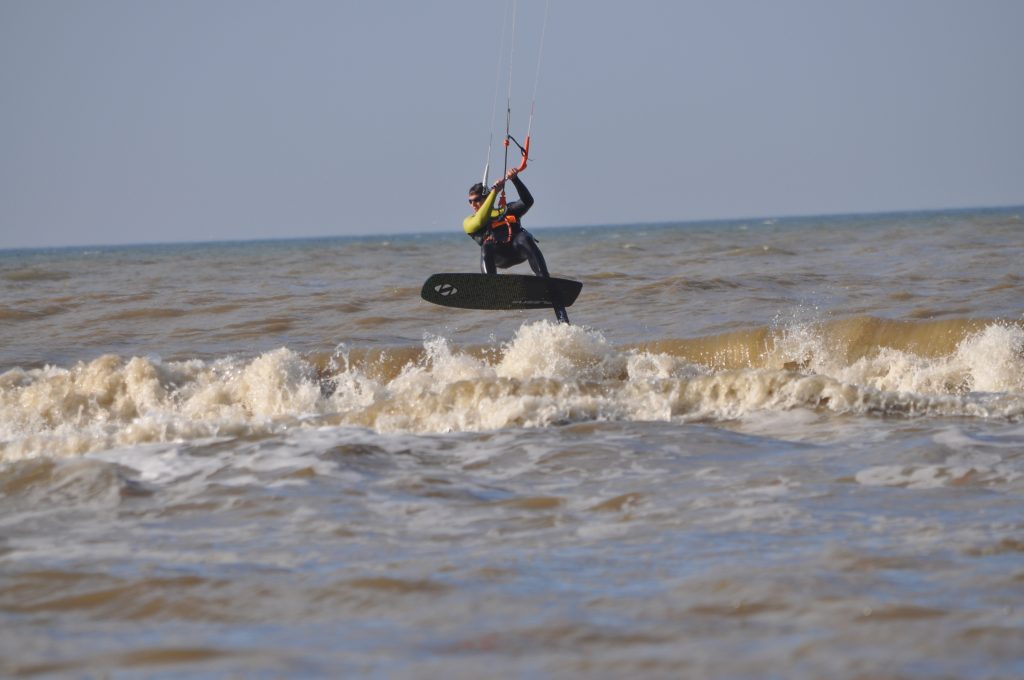 It was so much fun to ride in Netherlands.
I'm a bit sad that I missed a day with those Dutch super strong storms but it was a lovely place to ride. I'll definitelly come back

Tomi
Tarifa
After Netherlands we flew to Spain and drove to Tarifa. It was really nice to return to this city after the Air Games. Here more of the team joined us.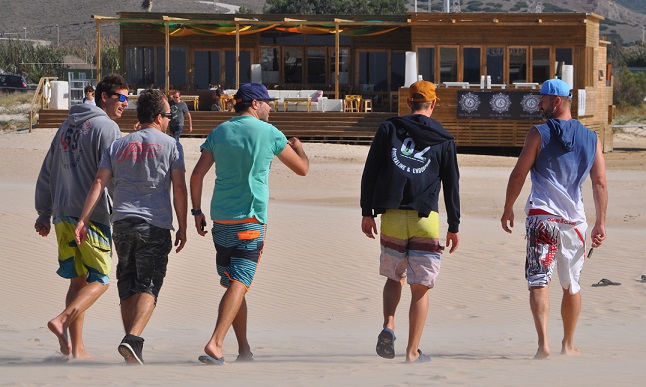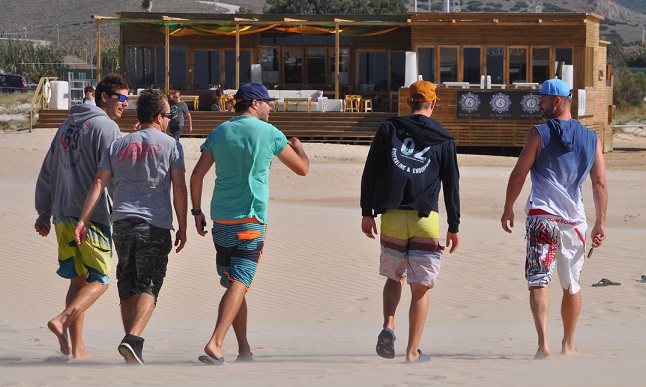 We kited on different spots:
Balneario
Valdevaqueros
Waves
Canos
The best session for me was on Balneario in a pretty okay wind. A lot of kiteloops and some other radical moves were performed by our team.

Tomi
Tomi tried to land a couple of Boogie Loops. We could only capture this failed one.
I would suggest you to kite from Valdevaqueros to the direction of the open sea. There is a wave spot about 3-4 kms from the shore. It is pretty much fun to ride there. The wind is also steady there even in Levante. Just be careful to return to the shore before the wind dies. Check the kites near to the beach. As soon as there are less kites there you should head out immediately. The wind at the shore is also weaker.
Gergo-o Szkalak had some experience with flying 2 kites at a time but now he suggested to try it with 3. Here is a video.
We also tried wave surfing when the waves were higher but they were still not big enough.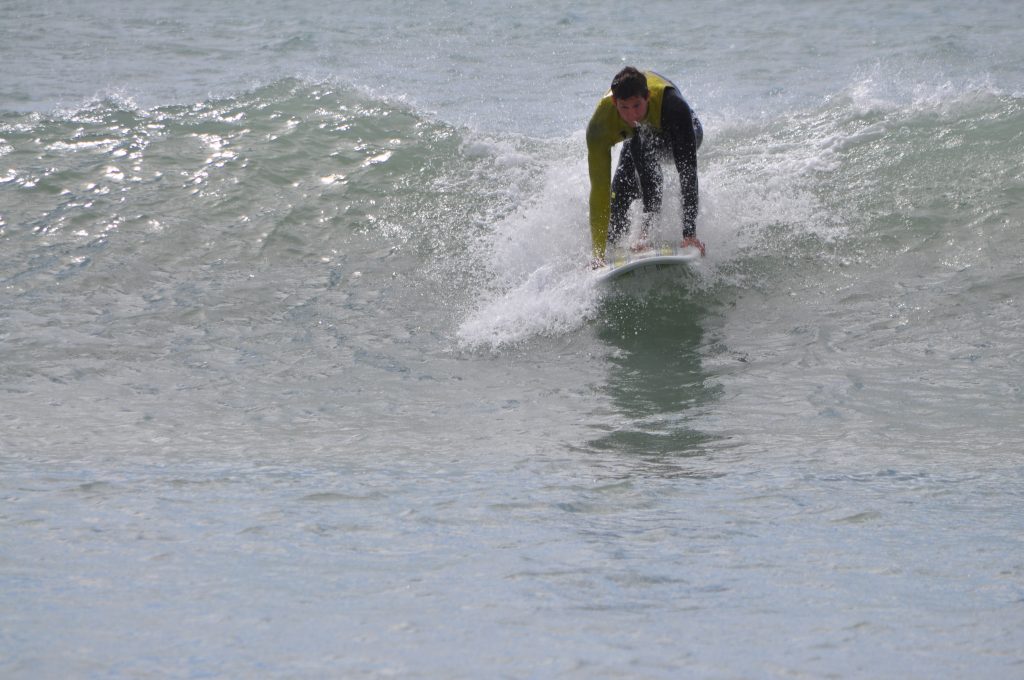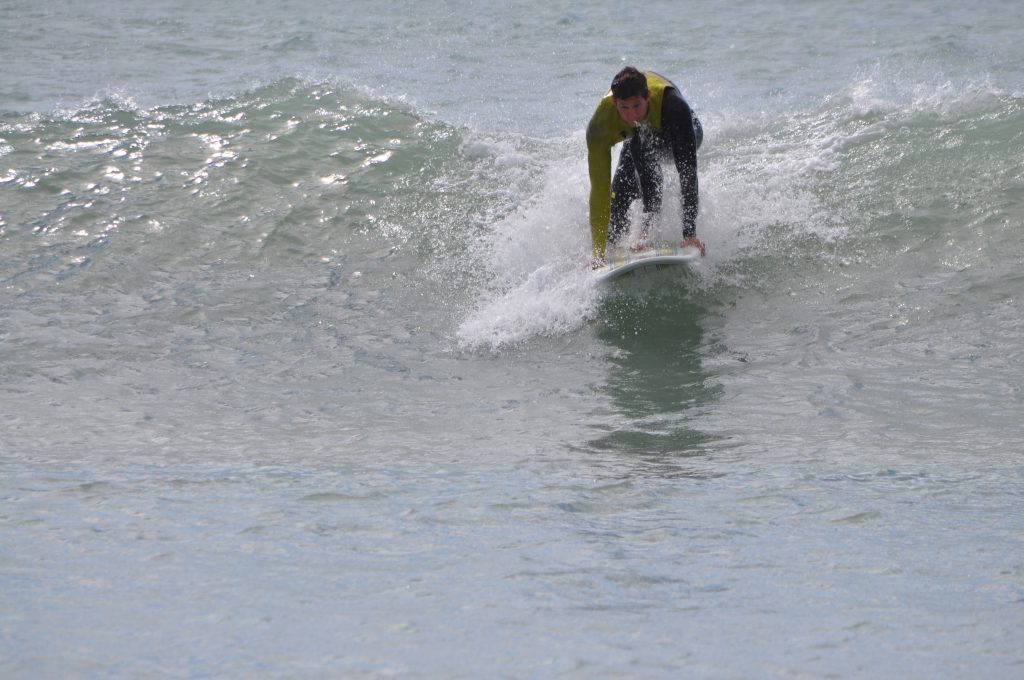 If there is no wind in Tarifa you can visit Gibraltar where you can see apes.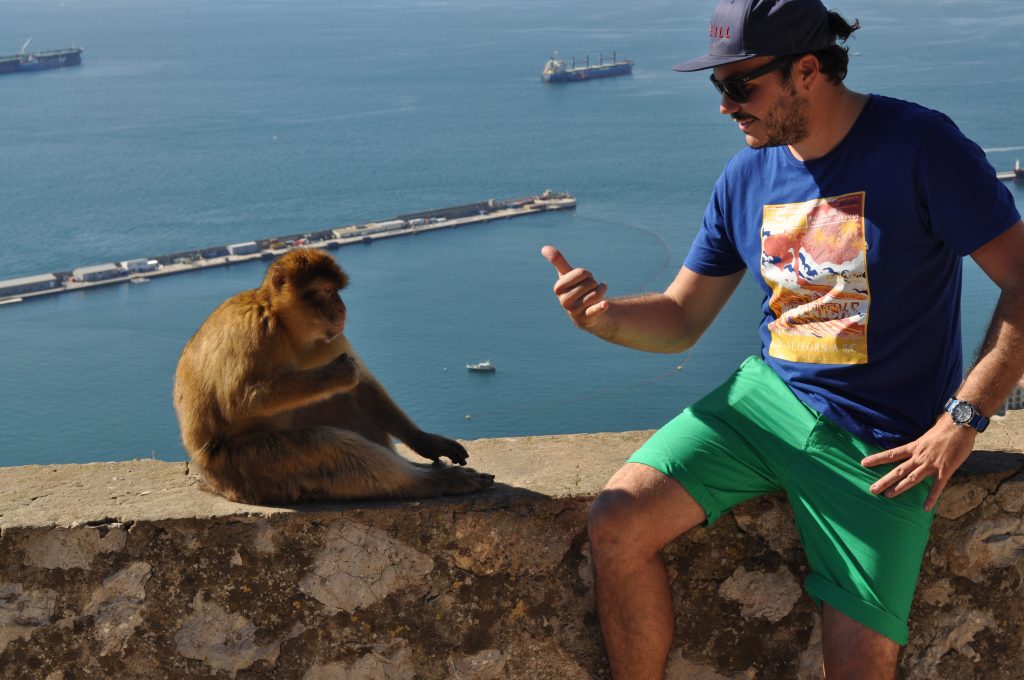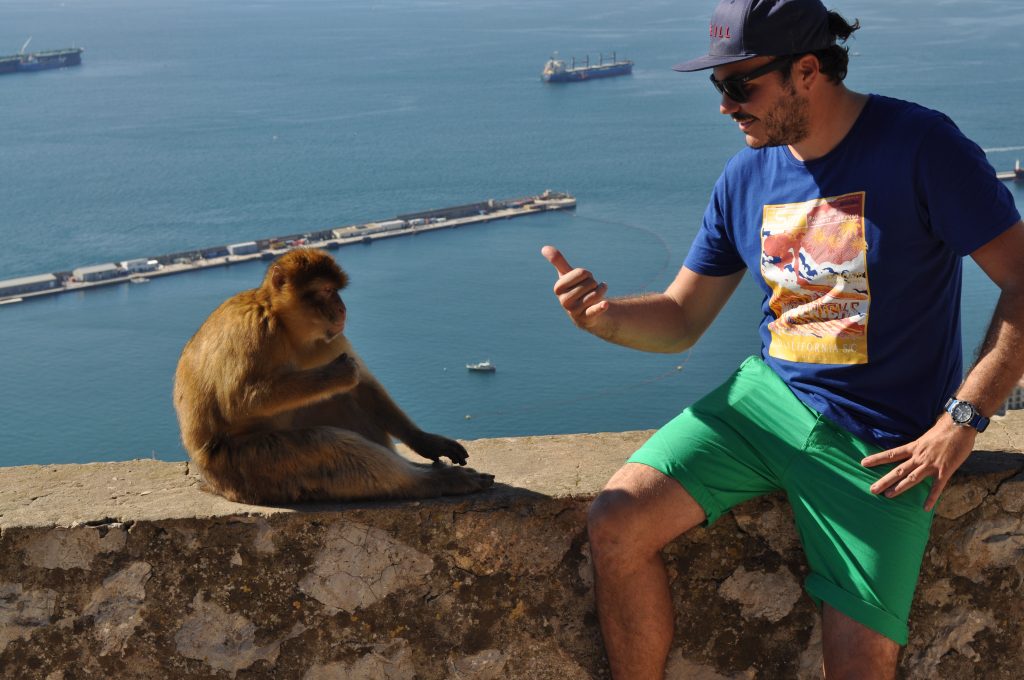 This time of the year we could teach the new members of the team also on the shore.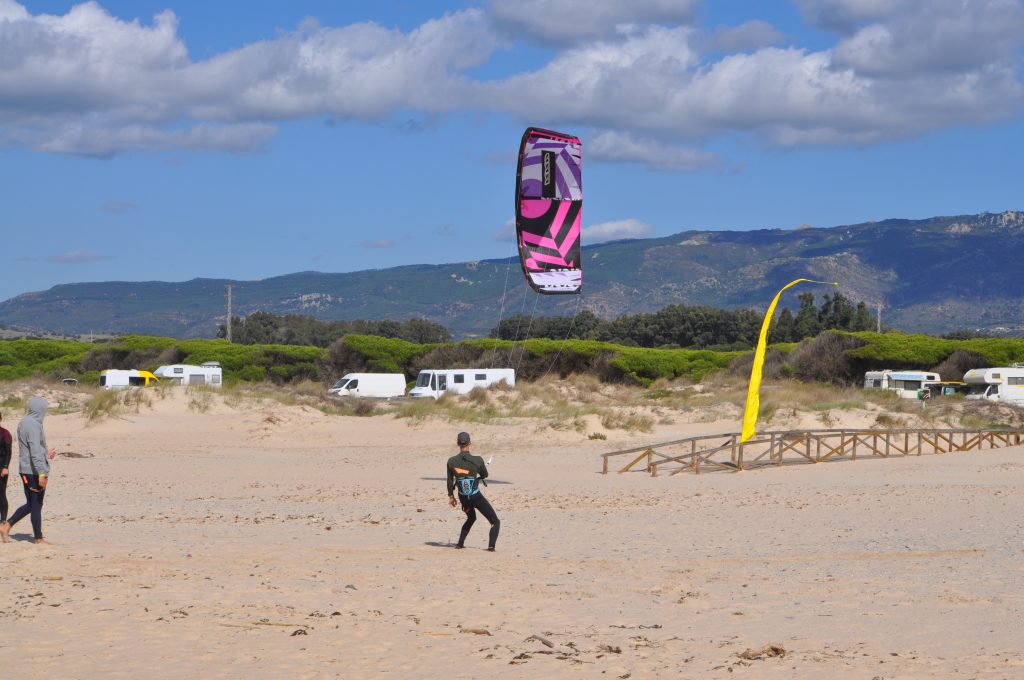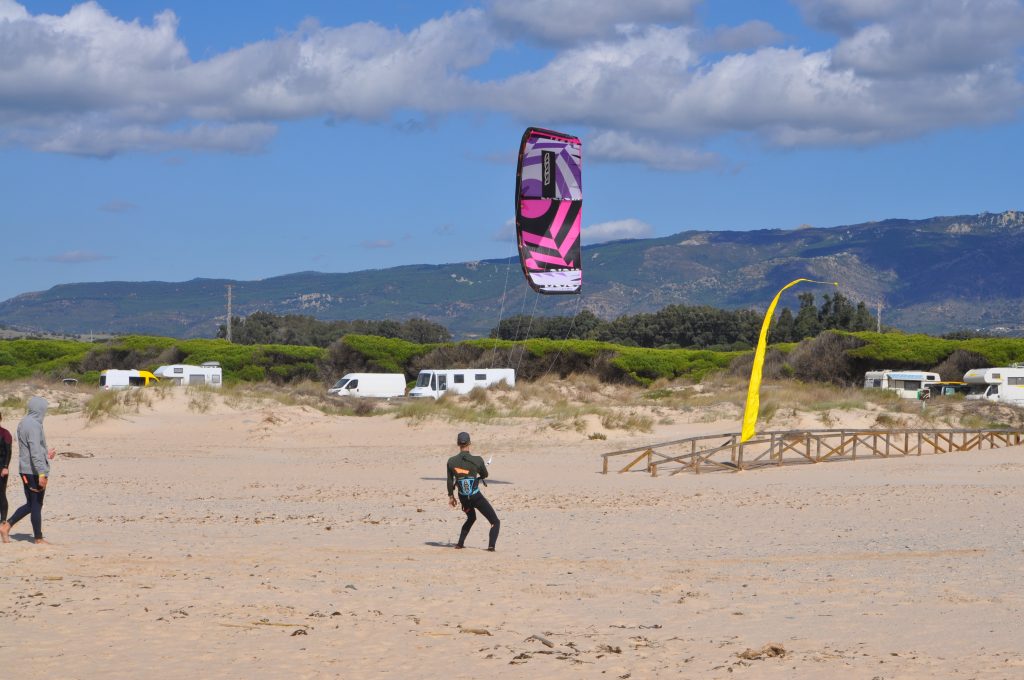 While the others had their first glides on the waves.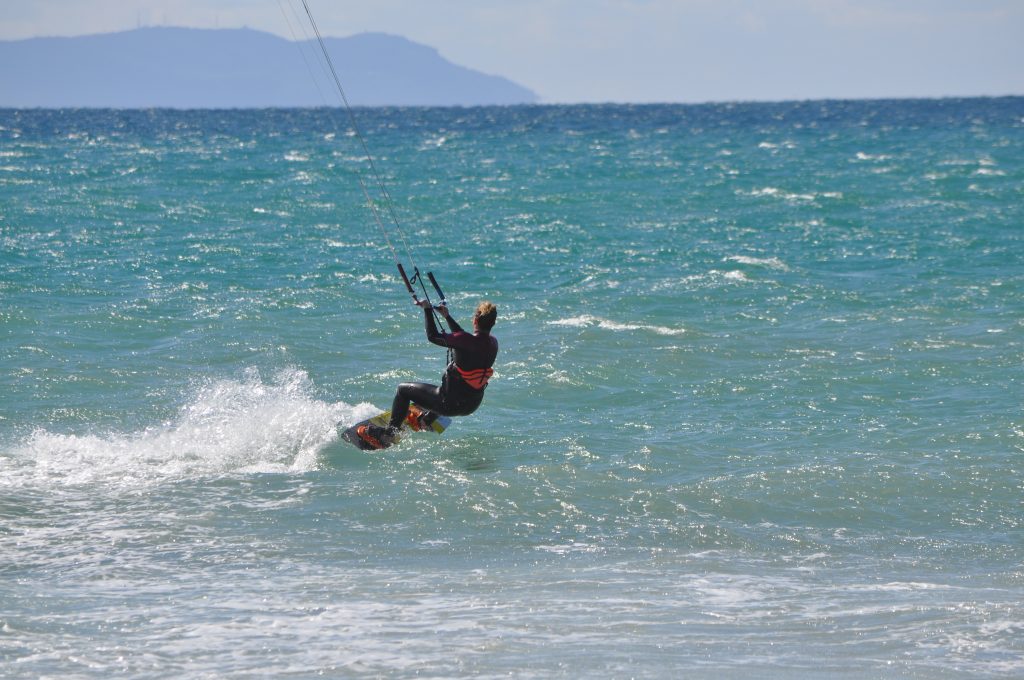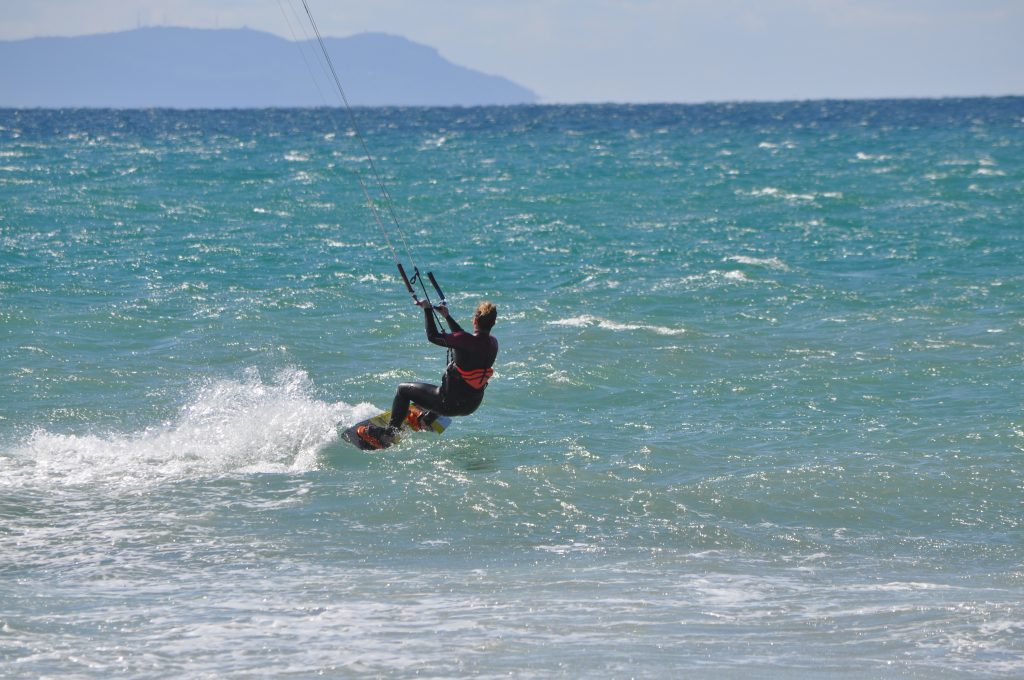 Korell was testing his new kites: