After the windless event in Leucate the Air Games World Tour moved to Tarifa where the wind conditions were a bit better. The lite Poniente was blowing during the whole week. The better days had a wind of 19 knots which is still not a classic big air condition but at least the tour could be started.
On the first day of the Air Games the Single elimination's first 3 rounds were completed. Tomi had an amazing round but he couldn't make it to the next round.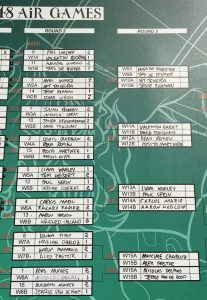 Listen Tomi's and Shamu's edit about the competition:
It was so good to compete on a high level like this. I could perform the tricks I wanted to. I only had one fail but right after the crash I could stomp the trick. The crowed, the music, the pros, everything made it a huge adventure. We loved Tarifa, we will come back for sure.